Feature Artist ~ John Horton (FCA, CSMA)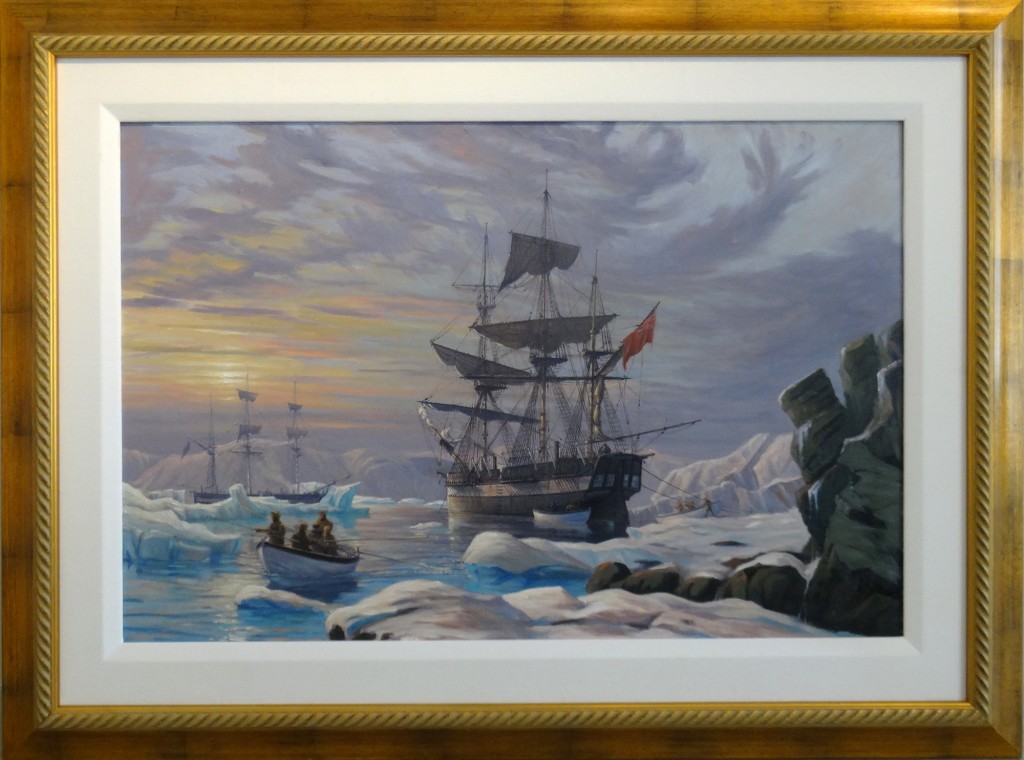 John Horton's lifelong love affair with the sea and maritime industries is readily apparent in his paintings and his lifestyle.
Born in England, at 16 he joined the Royal Navy as a boy seaman and served in the Pacific, Atlantic, and finally in the Arctic. During this time he also apprenticed in the shop fitting trade and worked as a designer and architectural artist before immigrating to Canada in 1966.
In Vancouver he found the perfect environment for nurturing his life-long passion for the sea and its history. Over the years, he has produced more than 1,500 paintings, all of which are meticulously researched, richly detailed and technically accurate.
For his series of over 50 paintings depicting Captain George Vancouver's 18th-century voyages of exploration and discovery Horton sailed Vancouver's routes, from Washington State through British Columbia and up to the top of Alaska. Many of his paintings incorporate recognizable shore features.
From vessels, harbours and major seaports to Canadian troops in the Arabian Gulf, the subjects of Horton's paintings always tell a story.
---

In addition to our Gallery Artists, Petley Jones Gallery has an extensive and diverse collection of historical and contemporary artworks. These works are acquired from private collectors throughout Canada.